Fostering vibrant communities.
STEPS fosters dynamic and inclusive communities through public art and creative placemaking. We transform urban spaces into vibrant places through cultural planning, community arts and artist capacity building programs.
We are a Canada Revenue Agency–registered charity.
Build community through creativity.
We can develop a cultural plan, commission a new public artwork, install a hoarding exhibit or animate a local park. Our team can connect you with artists, facilitate calls-for-artists, design inclusive cultural projects and generate solutions to public space challenges.
STEPS is fully operational during the COVID-19 pandemic. 
Let's breathe new energy into our communities together through: 
Our city, our collective canvas.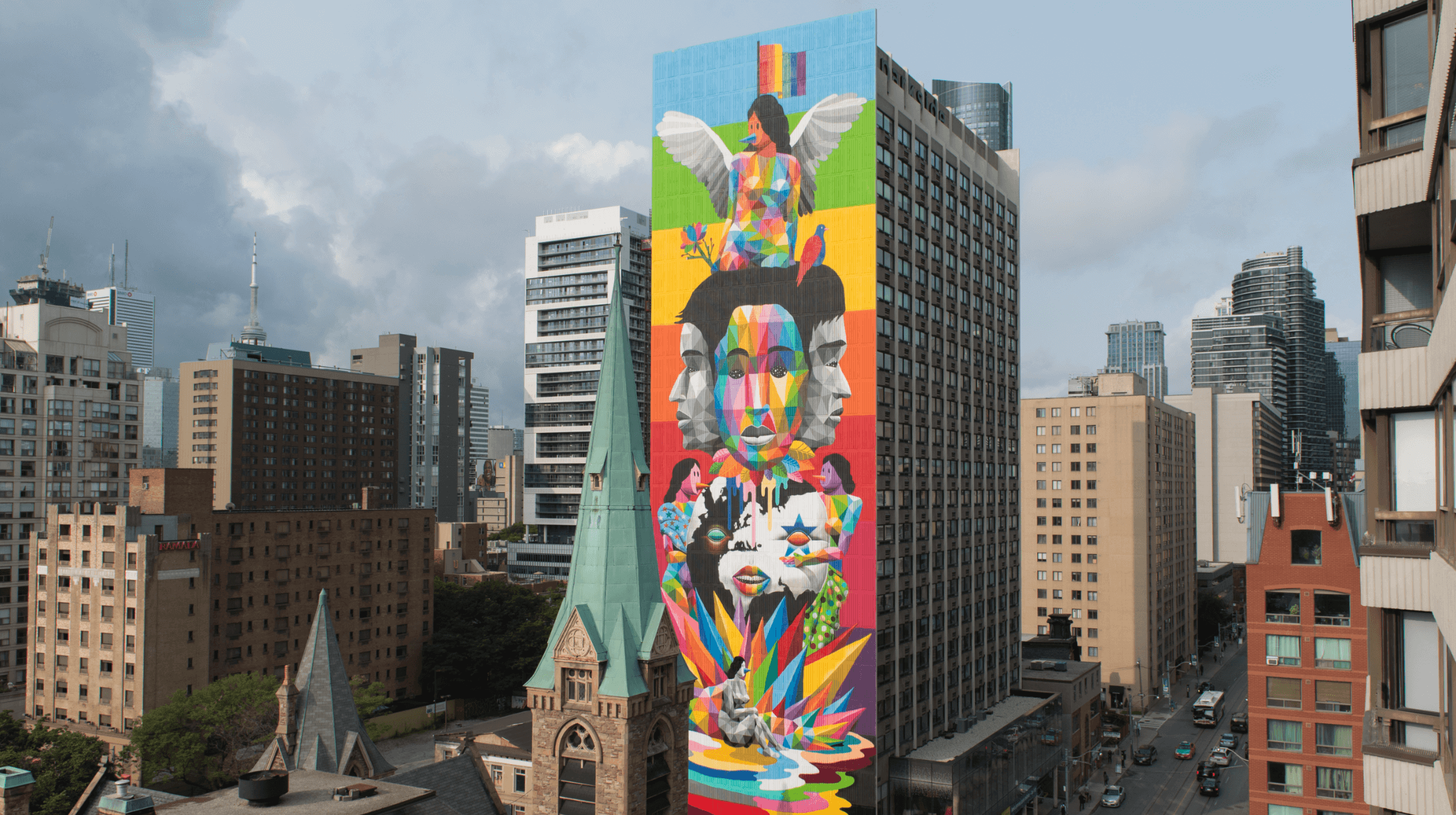 World-renowned artist Okuda San Miguel reflects Toronto's vibrant Church-Wellesley Village and Garden District with this 23-storey masterpiece.
Thank you for your support

Want to get involved with STEPs Public Art?
Let's Work Together!
Explore our opportunities.
See our latest events, calls for artists,  and employment opportunities.
Tell us about your needs.
We can't wait to help you reimagine public spaces in your community.
make an impact.
 Support artists and communities to breathe creativity into public spaces.